The following screenshots of ISPWizard Dialer are available:
(The Dialer running under Windows XP -
all screens adopt the Windows XP Style)

(The Dialer running under an earlier version of Windows)
This is the main dialer screen which is shown each time that the user connects - note that the main advantages of this screen over the standard Windows Dialup Networking screen is the capability to show your custom logo and also to allow users to easily select a new access number.
---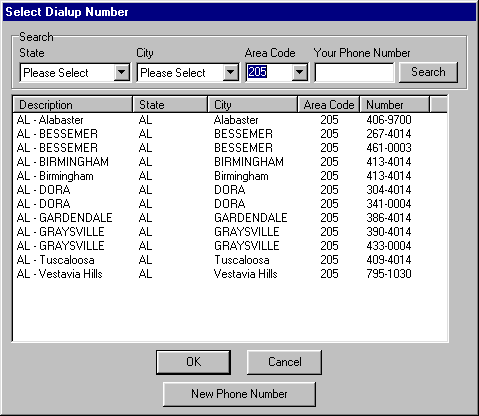 This screen allows your travelling users to select a new local access number each time that they arrive at a new location.
---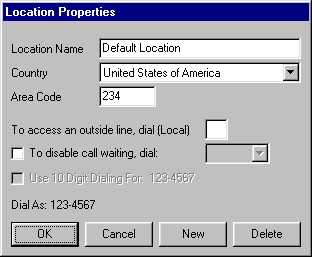 Users can easily change the dialing options including support for 10 digit dialing from within the dialer with a consistent user interface across all Windows versions.
---
Options available to the user are limited to those that are generally safe for them to change.
---
Once the user has connected, they can see advanced real time statistics of their modem performance including a graph of recent traffic and the current transfer rate. The smaller statistics Windows is optional and can be displayed "Always On Top" so that the user can see what is happening while they are browsing.